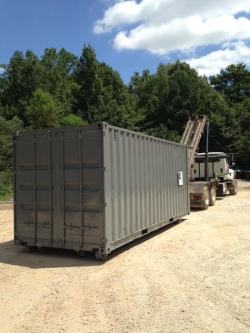 In addition to dumpster rentals for items you want to throw away, ADM Rolloff, LLC, is now offering container rental for the stuff you want to keep! Our mobile storage containers are a great solution for all types of temporary storage. From simplifying an office relocation to providing job-site storage for contractors, these mobile storage units offer the space you need, when and where you need it. With our fair prices and prompt service, we make it easy and affordable to get your storage containers for rent in Atlanta. For more information, or to get your free estimate, call our team today!
Storage Containers for Rent
Our 20-foot mobile storage containers provide ample room for objects large and small. Ideal for both residential and commercial use, we provide storage containers for rent without a minimum or maximum rental period. That means you get the flexibility you deserve and the best possible pricing. And unlike with mini-storage centers, loading up your container is super convenient: We'll drop off your mobile storage units in your driveway, yard, or wherever you'd like them. This on-site storage will reduce hassle, increase accessibility, and all-around make storing your items straightforward and hassle-free.
Call on ADM Rolloff, LLC, for storage unit rental for:
Moving
Remodeling
Construction work-site storage
And so much more!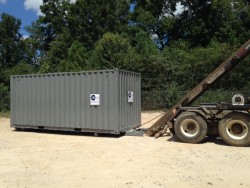 In fact, our mobile storage units can be filled and then picked up and moved to another location, making your relocation a breeze whether you're moving house or switching offices for your business. When it comes to container rental, we have you covered. Reach us by phone or by e-mail to schedule your portable storage container drop-off. ADM Rolloff, LLC, is your answer for container rental in Atlanta!
Don't forget, we also provide roll-off dumpster rental. Many types of property cleanouts and remodeling projects can benefit from having a dumpster and a portable storage container side by side, simplifying the process of sorting out the junk from items you want to keep. Ask for more info when you call us today.