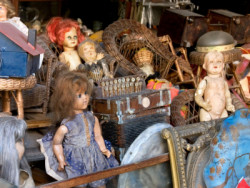 Moving out the contents of an entire household is no small feat. The last thing you need during a backbreaking property cleanout is a series of treks to the local dump. If you'd rather stay put and let someone else go to the trouble of transporting all that junk, then make a quick call to ADM Rolloff, LLC.
When you're charged with the enormous task of a house clean out, we'll bring the trash collection center to you in the form of a low-cost dumpster rental. It's a huge burden off your shoulders as you deal with the heaps of stuff, and with our efficient drop-off and pickup services, a definite advantage for Atlanta-area property owners, landlords, real estate agents, and anyone else involved in a massive clean out effort.
Get a free price quote today: Just call or send us an e-mail!
House Clean Outs and More
Many homeowners tend to hang on to belongings over the years, tucking them into storage spaces from the basement to the garage to the attic and closets. When it comes time for a property cleaning, it can result in a ton of trash, including papers, broken items, outdated equipment, and the list goes on and on. As junk haulers with 20+ years in the business, ADM Rolloff, LLC, is your answer to accumulations of trash.
Depend on our dedicated professionals to help you minimize the hassle of your property cleanout by providing an immediate disposal place for:
Unwanted personal items
Old furniture
Worn-out appliances
Household rubbish
Construction scraps
Aged electronics
And more
Getting a residence ready for the next tenant or buyer is an arduous undertaking. But with on-time delivery and down-to-earth rates from ADM Rolloff, LLC, you'll have the precise property cleanout receptacles you need exactly when and where you need them. If you're concerned about a dumpster rental damaging your driveway, simply mention it when you call and we'll be sure to protect the pavement with a layer of plywood. We're happy to oblige in any way we can to help your house clean out go as smoothly and rapidly as possible, including offering you flexible time frames from our normal seven-day rentals.
Foreclosure Cleanout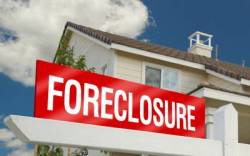 In the case of a foreclosure cleanout, the trash removal services of ADM Rolloff, LLC, can be particularly helpful for disposing of the abandoned belongings and junk that's often left behind. Whatever your role in the property cleaning process, you can rely on us to make your job easier. Being able to throw all of the discarded garbage and rubbish into one convenient spot is the fastest, most effective way to clean out a vacated property and ensure a brisk return to the real estate market.
Count on our licensed, bonded, and insured professionals to help you stay on schedule and on budget with all of your house cleanouts, including foreclosure cleanouts and estate cleanouts. Reserve your dumpsters today over the phone or online!